Hello guys, I wasn't satisfied with True Nightmare's hamatchi tutorial (get it here:
http://nzportable.forumotion.com/t11-how-to-play-online-in-4-easy-steps-pc-only)
so I wanted to make an advanced one!
First off download Hamatchi here: https://secure.logmein.com/products/hamachi/
After run through the install. Open Hamatchi.
HOST:
Click "Network" at the top bar and then click "Create A New Network..."
Then type in a Name and A Password (doesn't have to be mine). Now click "Create"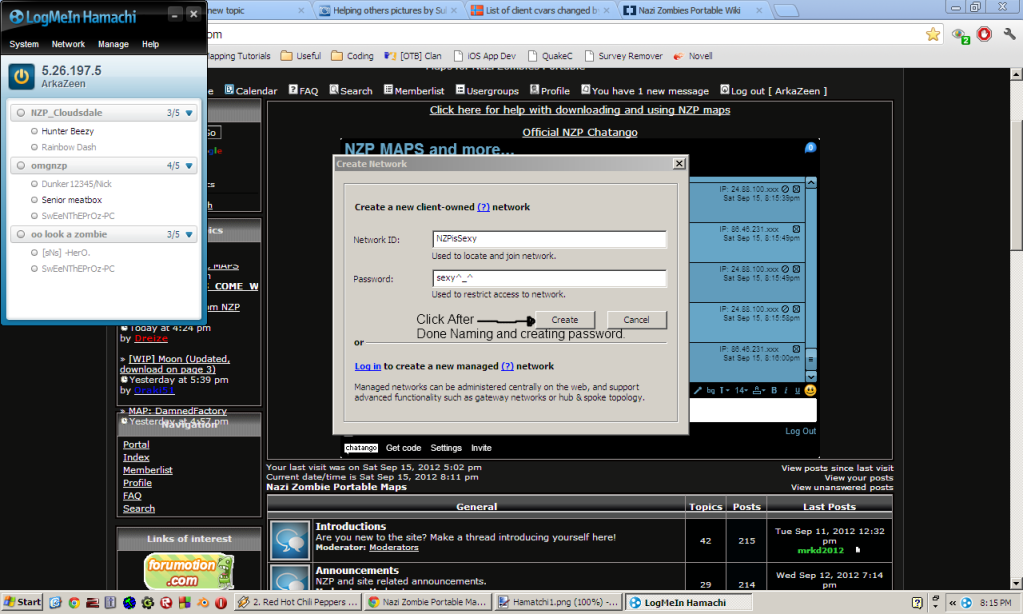 You should see your server's name. That's how you can tell it worked!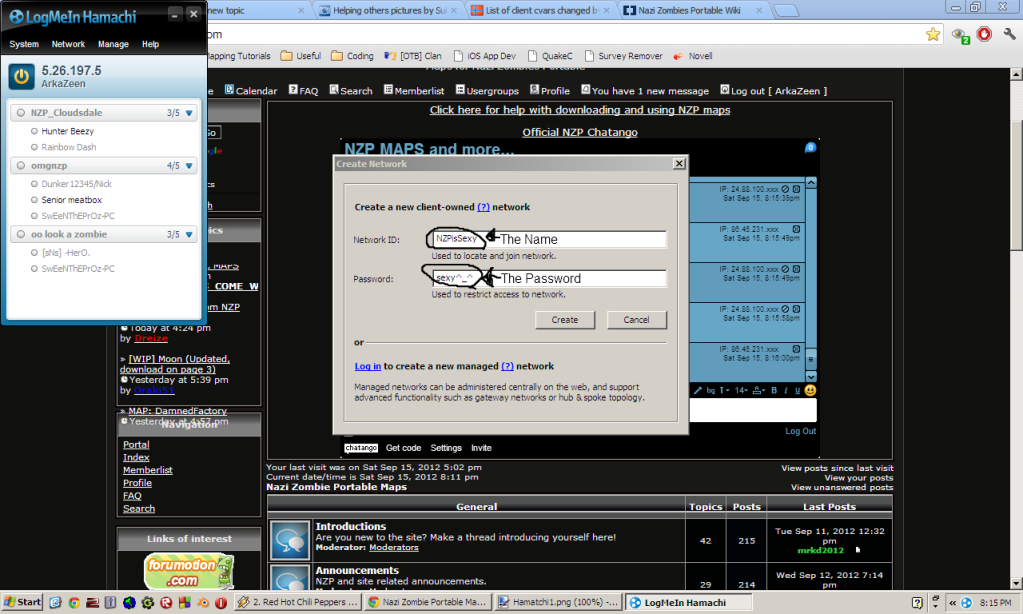 Open NZP and click "Multiplayer". Click on "Host". Now click "OK" (make sure the port is 26000). Go down a bit and right click on EPISODE. Now click Begin Game. Open Console (with ~ button (called tildee)) and type "map mapname". Replace mapname with the map name and do not include the quotes (" ").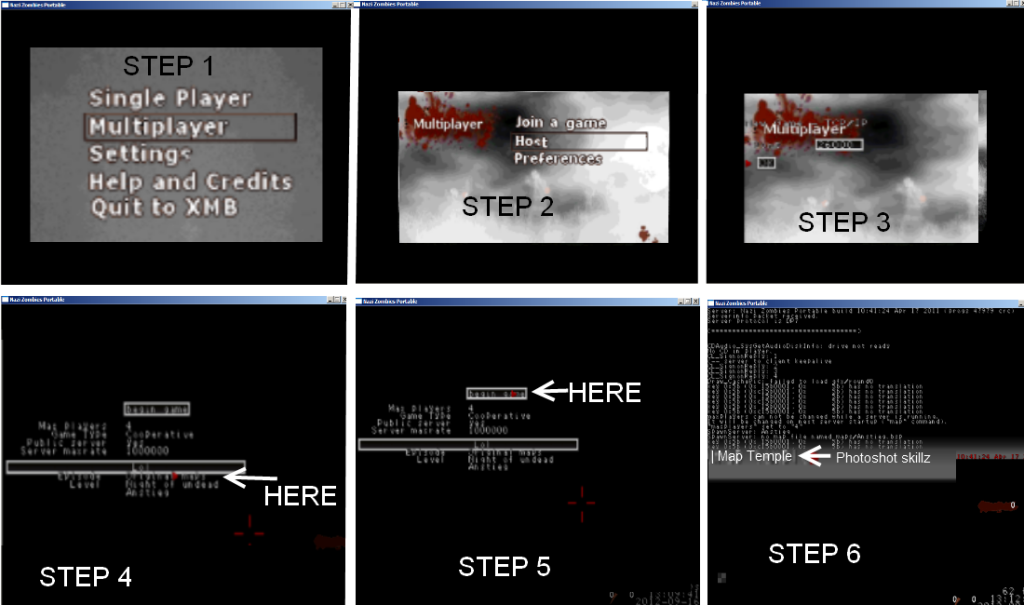 Now open console and type "Pause" without quotes and wait for your partner to come on.
Than tell your connector the Name and Password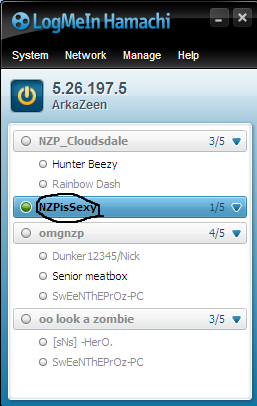 CONNECTOR:
You should have gotten the hosts Name and Password.
Click on "Network" and click "Join an existing network..."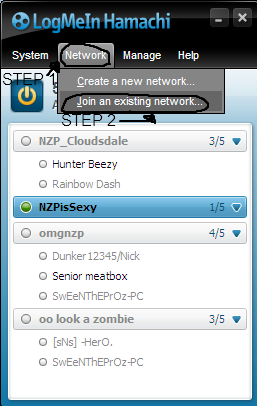 Type in the Name and the Password. Than click "Join"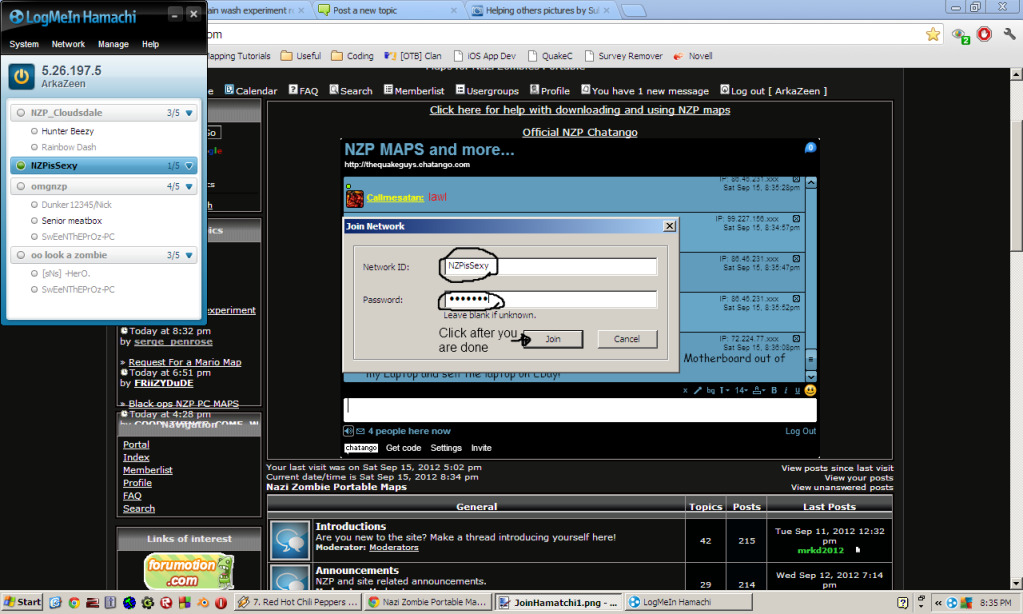 Now you look at the Hamatchi and it should say the name and the hosts computer under it. Right-click and click "Copy Address"
If the computer is Windows 7 (or vista) it will say "Copy IPv4 Address" and "Copy IPv6 Address". Click on "Copy IPv4 Address"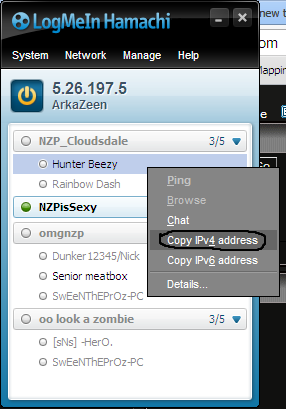 Now open up NZP. Open console and type "connect" and paste the IP that you got (by clicking CTRL and V). Now click enter.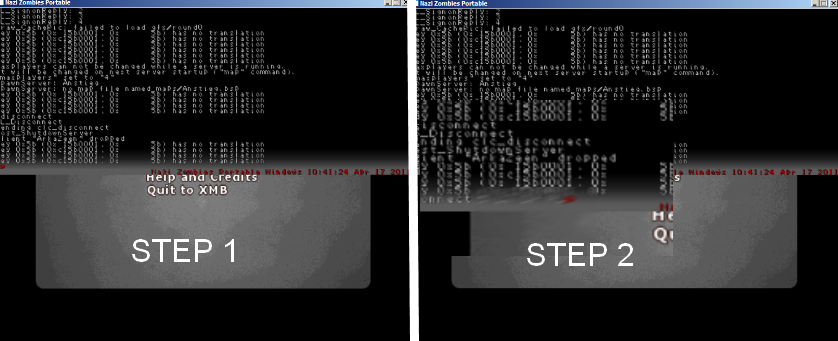 You should be in the game! Now tell your Host to open console and type "Pause" again.
Thanks for reading.
---ArkaZeen
P.S. IF YOU CANNOT CONNECT TO THAT PERSON'S NZP IT IS BECAUSE THAT COMPUTER ISN'T MEANT TO HOST, I SUGGEST YOU SHOULD HOST INSTEAD.
PLEASE LEAVE COMMENTS BELOW, THANKS!
____________________________________________________________________________________________________
OS
= Windows Vista Business 32-Bit SP2
CPU
= Intel Core2 Duo 3.16 GHz E8500
RAM
= 8.00 GB (3.1 GB usable
).
HDD
= 2 Internal Hard Drive, 250 GB each.
Video Card
= ATI HD Radeon 3450 with 256 MB of dedicated video ram and 1.5 GB of non-dedicated video ram
DVD Drives ETC
= 1 DVD R/W 8 High-Speed USB 2.0 Ports
Hardware
= 1 Pair of Maxell Noice Cancellation Headphones NC-III, 1 Flatscreen Monitor by eMachines, 1 USB Mouse and keyboard set by Dell and iFocus Earphones.
Join up: P2S