This is a good way to convert multiple sounds if you are making a sound pack for NZP
What you'll need:
Itunes
A couple mp3 files
The first thing you'll need to do is pick a song and goto the that symbol on the Top left corner.
Click on it and goto "Preferences"
It should show some stuff now goto "Import Settings"Which is the "General" tab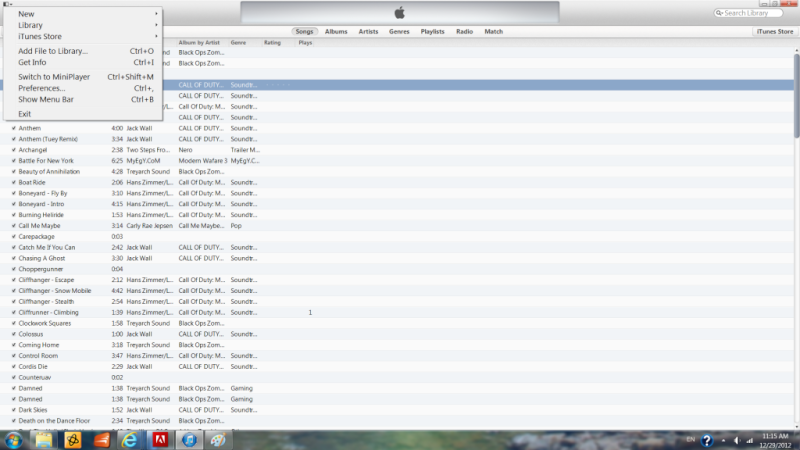 Then select the "Import Using" tab and slecet "WAV Encoder"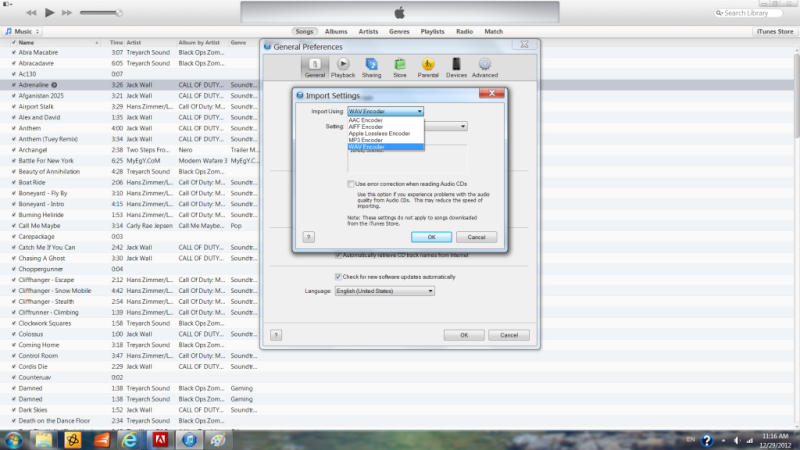 Now if you want to change the file to stereo or mono. Change the setting to "Custom"
It should show the "Sample Rate" "Sample Size" and "Channels"
Then change the "Sample Size" to "16-bit" and the "Channels" to stereo or mono
After that go back to your mp3 file and right click on it and it should say in the long list. "Create WAV Version"
Then wait for the "BING" sound to come up and now you are done!
If you want to find your file it's in Itunes folder.


Last edited by thelonelypiggy on Sat Dec 29, 2012 7:35 pm; edited 1 time in total