I'm not going to lie, I'm making this tutorial because I spent up to 45 minutes trying to figure this out.
Now one thing you must understand. Using the classname func_door_nzp will NOT magically spawn a door where you point the entity on the map. It will spawn a rainbow diamond that does nothing. You must tie a block or wall to the entity func_door_nzp as shown below.
Once you do that you will be presented with an area to put your classnames and key values
This is a picture of where you should be after that and some typical keyvalues.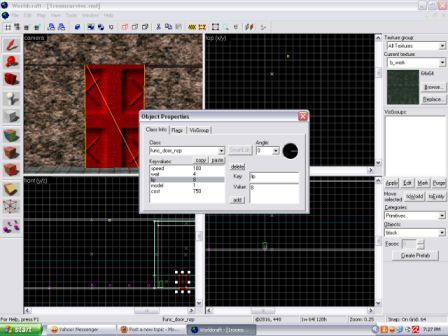 Sorry about the bad image quality im on a slow connection cant upload too much at once. If you cant see those values they are
Speed 100
wait 4
lip 8
model 1
cost 750