The official XAT rules are here:
XAT RULES
Part 2 says:
Don't spam the chat with nonsense.
Some of you dont care about this, and from now you will get banned FOREVER from the chat
when you spam with smileys and nonsens like this n00b: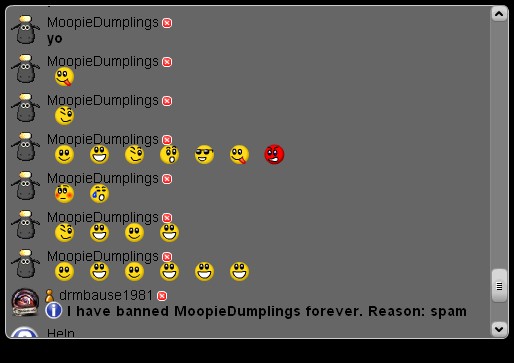 We can do this the easy or the hard way, but it seems you like the hard way...
This is a mappers/developer forum and not a fucking kindergarten place.