i got a map in mind that i really want to make myself. but sadly, having only a Mac makes it impossible. Have you ever played the flash game SAS: Zombie Assault 3? the first of the SAS: Zombie assault games that had multiplayer. The suggestion i'm propose is... Can someone that can map make the Farmhouse for NZP? the first map of this game. Its really small, so it would be great if someone could make it. and make the details as accurate as possible? and if you get an interest in any of the other maps in the game, it'd be great to see it come to NZP. to check out the game more, you should play it.
This game can be found at NinjaKiwi.com at: http://ninjakiwi.com/Games/Action/Play/SAS-Zombie-Assault-3.html#.V2Mx_OYrLXE
The map layout: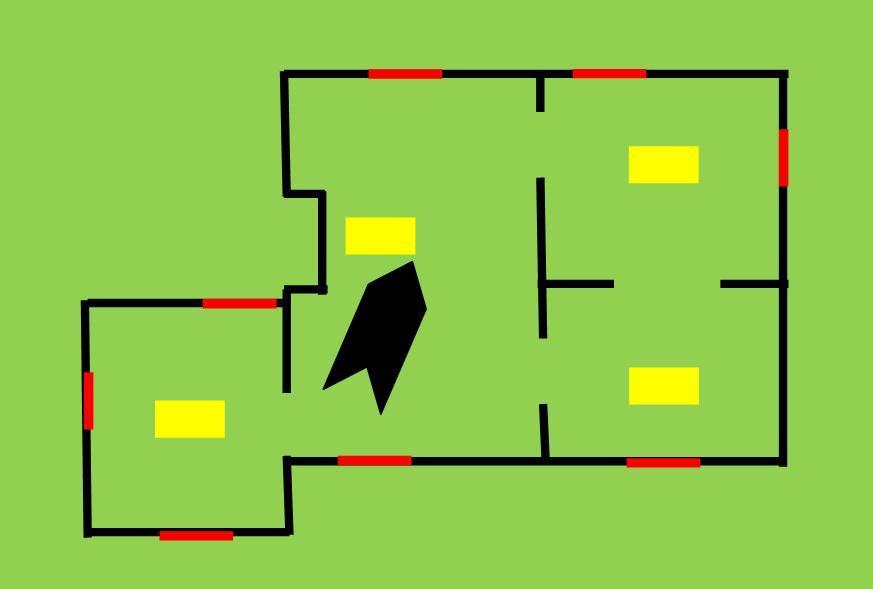 The Map Layout with Details.(there are barricades at the windows and doorways):
i'm a huge zombie nerd, so i really want this map extremely badly.